Very simple pivot-point indicator that tries to detect whales' presence by checking the spikes in volume at the same UTC hour for the last 3 days.
You can see the vertical blue lines in the chart below (right click and open in new tab).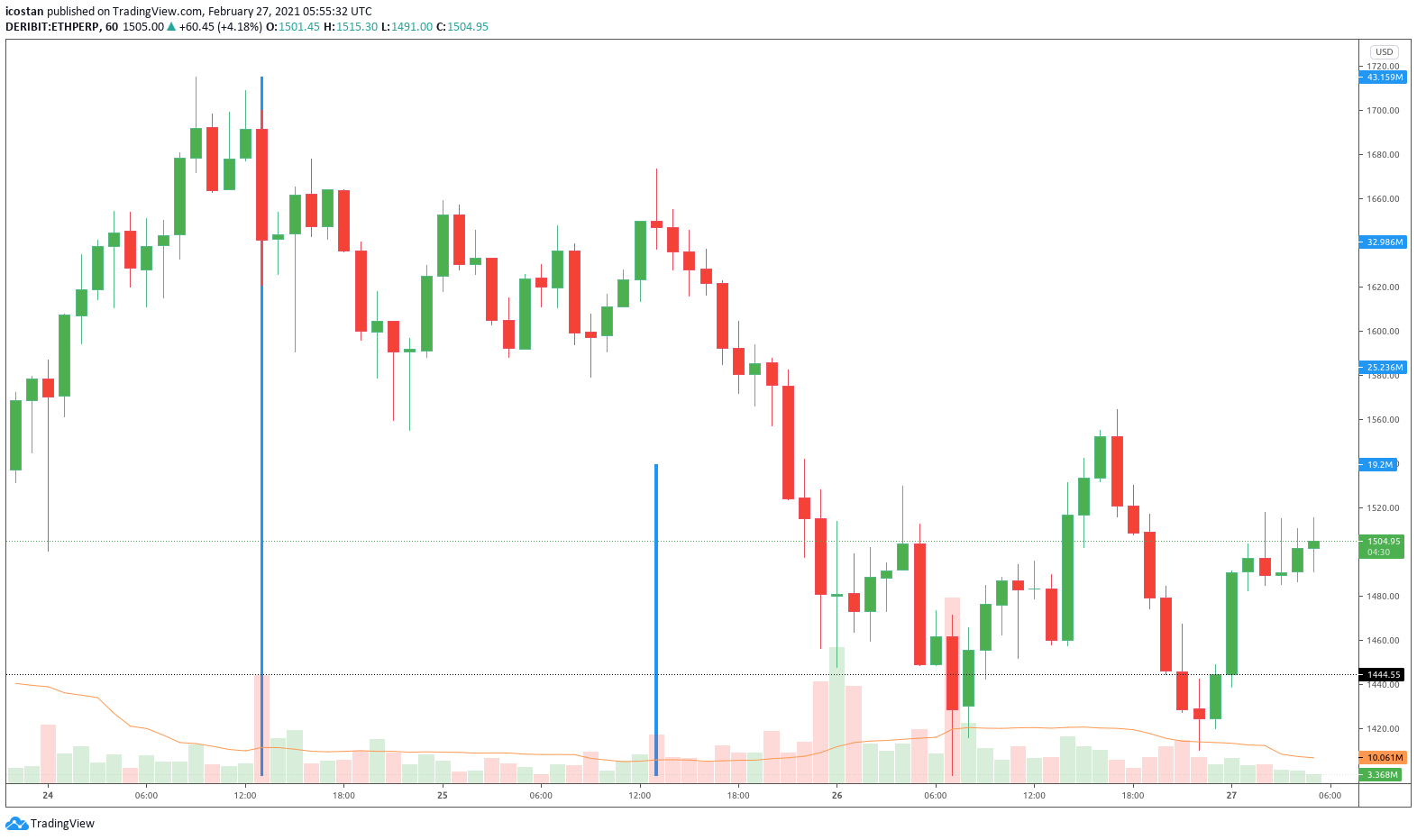 Notice the huge red dildo candle at 13:00 UTC on 02/24 and the spike in volume, then again on 02/25 at the same 13:00 UTC hour, most probably the same whale(s) hit the beast again and price went further down.
It's an opinionated indicator, but still, it might help getting a little edge here and there.
Trade long and prosper!