The most successful indicator so far is "Session breaks" that renders vertical lines for open hour of each trading session.
Usually the open hour is quite volatile in all regions, it acts as pivot point and price changes direction. You can easily see it in the chart below (Open image in new TAB for details)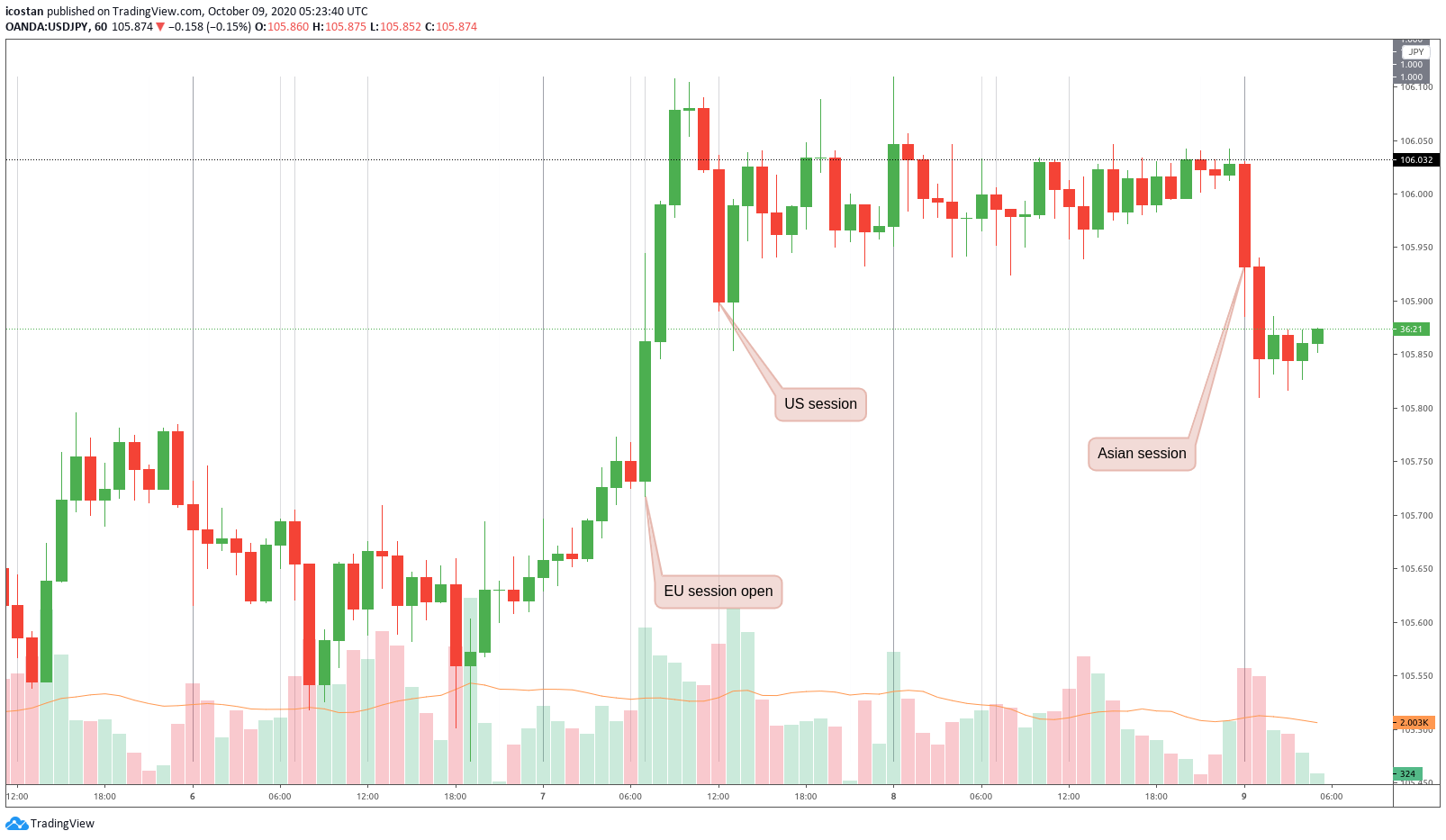 Add it to your chart and use as day by day trading tool or check out the source code.
Trade long and prosper!